While mose realtors are telling their home owners to lower expectations now that the summer season is over, I am strongly suggesting that NOW is the perfect time to list your home.
The autumn season is full of changing leaves, pumpkin spiced everything and shorter days. While you may think that it's time to wind down the selling efforts until the holidays pass, I say, list it! Most brokers warn their sellers of a low showing number in the Fall which may be the case, but the Fall can really be a seller's market.
Autumn months can be a great opportunity to list your home because there tends to be less competition on the market. Buyers who are shopping in the Fall are also more serious shoppers. With these two factors, you are sure to sell your home faster and at a higher price.

When I think of Autumn at home, I think cozy. Now is your chance to light some warm smelling candles and throw a few blankets on your couches to give your home a warm and welcoming feeling. By adding some decor that screams family time and comfort, your home will be more welcoming and charming to buyers. This opportunity is unique to Fall.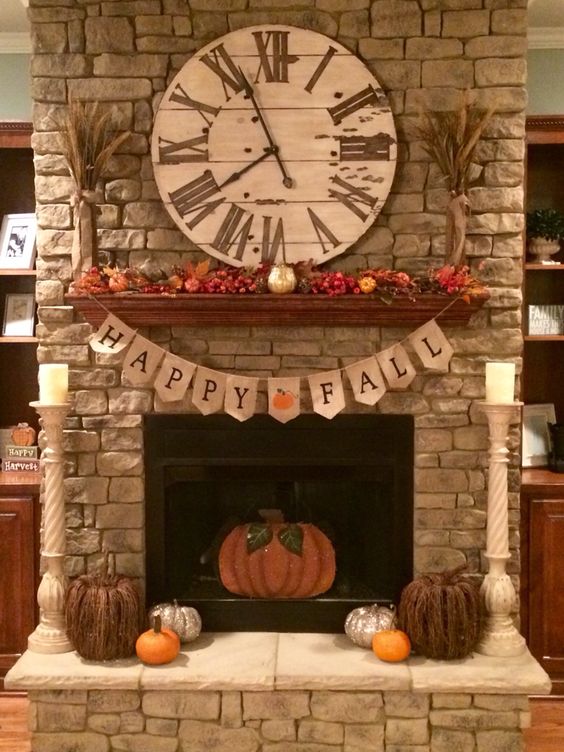 Now, the charm of fallen leaves is great, but please keep in mind, maintaining your lawn and keeping it raked and free of leaves is also very important. Curb appeal counts all year round. Make sure your gutters are clear of leaves and do your best to clear them from the driveway and lawn before showings and open houses.
An attractive exterior, that is well maintained, will help your home stand above the competition. If you have window boxes, I would suggest adding items that suggest a welcoming autumn theme. Adding gourds, pine cones, fall leaves and seasonal flowers can look so much more appealing than leaving them empty during the cooler months. Mums leading up your stairs to the front door is also a wonderful addition, and you can certainly take them with you once your house is sold. The best part about fall decor, is that most of the items are quite inexpensive and offer fantastic pops of color to a usually plain exterior.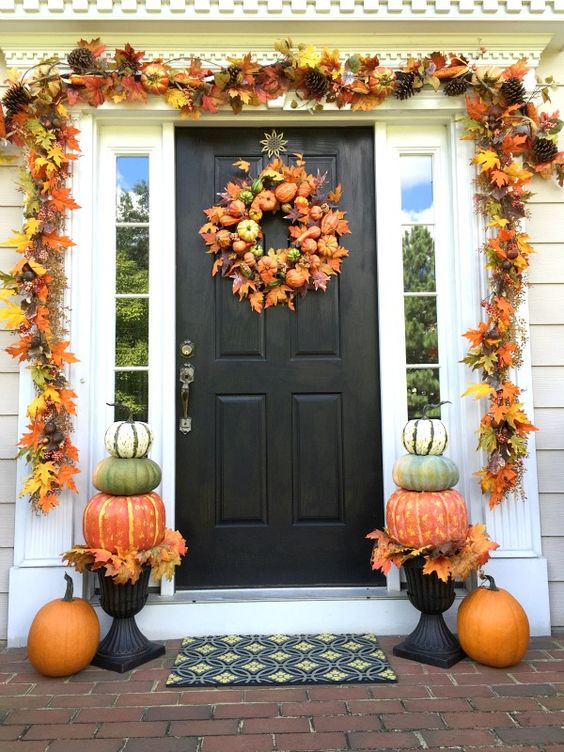 A fun fall wreath for your door and a welcoming doormat can give buyers a welcoming feeling as they walk into your home. It can be a simple Do-It-Yourself project or one purchased for very little money. HomeGoods is my go-to for all things decorative and I suggest checking out their seasonal wreath options. If you are more of a do-it-yourselfer, click here to see a few great wreath ideas courtesy of Pinterest.
The Fall is a time for apple picking, cider sipping and pumpkin carving. With my help, it can also mean house selling and home buying!
Feel free to contact me for more information on how to prepare your home to be sold this season!