You may think nose-blindness was something thought up by the marketing team at Febreze, but I have learned that it is in fact very real.
Every time I walk into someone's home I notice a distinct smell, yet most people do not think their home has a unique scent. Buyers can't see smell in photos when browsing online, and it will not attract more buyers if your home smells great, BUT once a buyer walks into your home and notice an odd odor, they may not come back. Remember, first impressions are everything.
Nose blindness is a real thing and the smell you've fallen blind to can be a real turn off to a potential home buyer. You may be a frequent shopper for all things potpourri; but that still doesn't mean that your over-scented home is a good thing.
Even the sweetest of smells can be a turn off. Here are a few of my tips and tricks to making your home smell inviting and welcoming to potential home buyers.
Step 1: If you have pets and are planning an open house, you should plan a pet retreat for a few days prior. I don't care how well groomed your pup is, your home will need a few pet free days to go back to neutral before an open house. There is something about kitty litter that lingers and it can help in terms of value; if signs of a pet are nowhere to be seen. As a home buyer myself, I know that when I saw the dog food and water bowl, my first thought was that under those carpets were going to be stains on the original wood floors from puppy accidents. Whether it was true or not didn't matter. The fact that it COULD be true meant my bid was 10k lower because the price to have the floors re-sanded and stained would cost about 8k and my time was worth 2k more. Having your pets enjoy a few days out of the house is worth the price when you want to get top dollar for your home. If it's the fall or spring, it's also totally appropriate to crack open the windows a bit as well to let in some fresh air.
Step 2: Use candles with CAUTION. Yes, candles can help cover odd odors but you have to think about what the scent of that candle really means. The candle scent decision is not one to take lightly; just like my 15 minute nail color deliberation. In terms of smell, I always suggest something that is classic and warm smelling. I know that may sound odd, but smelling warm is the best way I can describe it. Coconut or ocean breeze scented candles smell so wonderful, but it doesn't really make sense in a home that is no where near the beach. Fresh cotton is probably what most people would assume is a neutral smell, but it just reminds me of doing laundry. It is also a scent that gives buyers the feeling that you're hiding something. Masking a smell with a cotton scent is a turn off.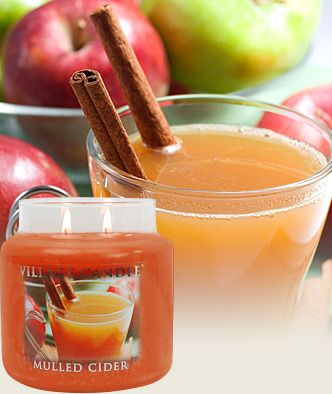 The candle that is my tried and true that I give to all of my sellers is actually quite inexpensive and is sold at the grocery store! Village candles can be found at Stop and Shop and the scent that I suggest is called, Mulled Cider. It has a sweet yet warm smell that can mask without smelling like it's masking any odors. It is neutral that smells very inviting.
Step 3: Bake something! Nothing screams 'Welcome to your new home' like a freshly baked cookie or cinnamon bun. I don't suggest that you messy up your kitchen before every showing but if you know that someone is coming to see your home, throw in a few break and bake cookies or a tube of cinnamon buns into your toaster oven. The smell of the vanilla and/or cinnamon baking in the oven will create a warm welcoming effect in your home and it doesn't hurt that you can serve freshly baked goodies to the potential buyers!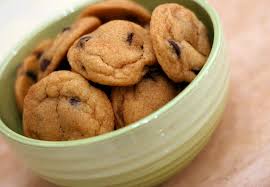 Just remember! PUT A TIMER ON! The one risk with baking before a showing or open house is burning the sweet treats!! If you can't be trusted in the kitchen, stick to a nice candle.
These small steps can really help create a welcoming feeling when potential buyers walk through and will help with the overall perceived value of your home. If you are interested in selling your home as-is and do not want to invest any money in quick fixes, focusing on making your home smell clean and welcoming can really go a long way and will not cost much money.
Contact me here for more information on quick tips to sell your home. I'd be happy to do a walk through and point out some common issues home buyers notice that most homeowners overlook!