When searching for a home, especially in historic towns like Westfield or Cranford where we have beautiful architecture of the past in almost every area, it is so easy to overlook split level homes. Everyone immediately assumes the home is dated, carpeted and doesn't have enough charm or living space.
My tastes in homes are quite conservative, and most buyers looking in towns like Westfield and Cranford are attracted to older homes. I tend to be attracted to neutral palates and classic lines as well. Patterns have to be pretty plain to have my approval, but after a few days at the latest Lux Design Show at the Javits Center, I'm starting to have an appreciation all things 70's, including architecture.
Split level homes have, in the past, never made much sense to me. I couldn't understand the draw. I can't really explain why, I just never understood them. Too many small staircases for my taste. After seeing the latest and greatest trends in home design, my eye sees something of major potential and resale value in Split Levels. There are so many great areas of Westfield filled with Split Level homes. Most of these areas are close to parks and schools which make them the ideal location but they tend to be overlooked, or knocked down. I, however, advise my buyers to stop and consider these homes.
When I tour a split level home with potential buyers, I help them see the home in another light. There are so many possibilities and so many ways to make it work better than the original layout intended. Home buyers with a desire for open concept living should think about split levels as option number 1. Split level homes really allow you to very easily convert the floor plan into something on trend and these conversions will not only help the house feel more open, it will also add great resale value.

Although I will always have soft spot for lead glass windows and 18" crown moldings, it is very hard to convert a Colonial or Victorian into the open concept floor plan that fits into most family's new way of living. It also breaks my heart when the charm of these older homes is lost in the conversion process. In a way, converting a split level is guilt-free and pretty straight forward. By doing a few minor changes, like updating stair rails and pulling up carpet, a split level home can become a very desirable space and a great investment if converted properly.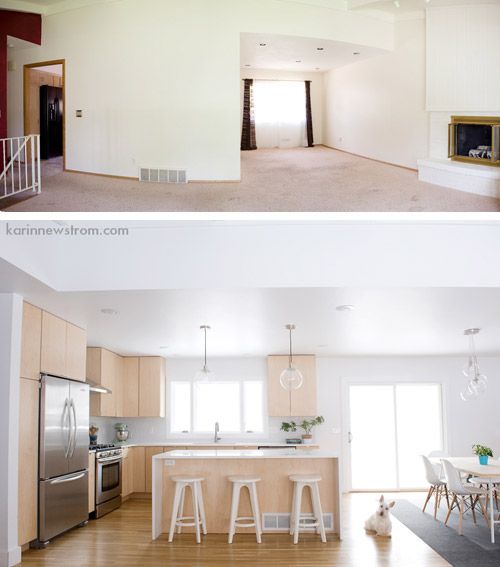 By opening up a few walls in the kitchen, a split level can be a very welcoming space for entertaining while still having an area set aside for kids. Gone are the days of the uber formal dining rooms. By opening up the wall between the kitchen dining room and living room, which in most split levels, doesn't have any cabinets or water lines attached, you can build a center island and still have room for a table for dining that is open to the kitchen.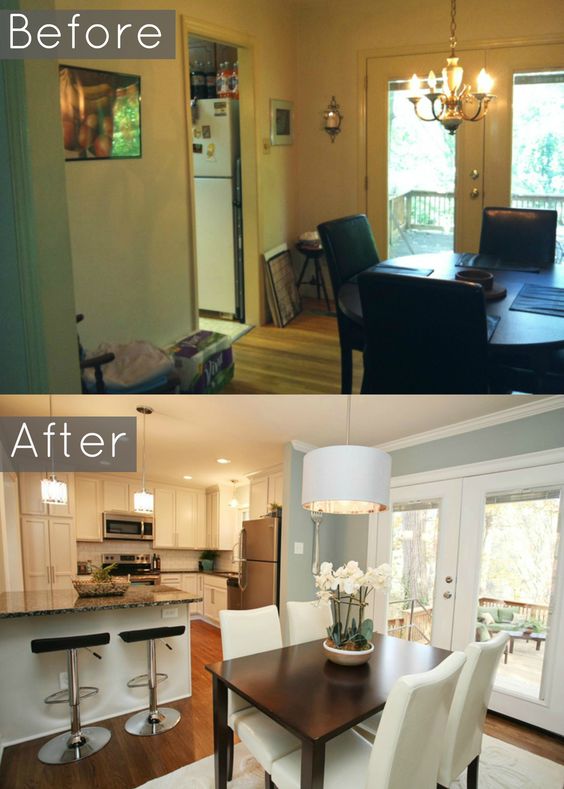 You also have the luxury, in most instances, to have a second living area down a level for kids, or perhaps a bar for the boys. The open-living concept is amazing until you realize that at all times, your floor plan gives very little privacy. With split level homes, you usually always have a second living space just down a few stairs. This can be a TV room for the kids, or even a cool man-cave/bar area for entertaining guests.
A few great split levels are currently on the market. They all have the potential to have amazing open kitchens and with 3 or 4 bedrooms, they're an amazing price in their respective towns.

Cranford Split Level 4BR/3Bath Listed at $422,500

Westfield Expanded Split Level 3BR/1.5Bath Listed at $599,000

Scotch Plains Split Level 3BR/1.5Bath Listed at $479,000

If you'd like to see these options in person, or if you'd like my help to visualize what these homes can become, please give me a call at 908-397-7144, or click here to send me a message.